WHY BIM?
Architectural design is not one-size-fits-all, so BIM workflows shouldn't be, either. That's why Vectorworks Architect, one of the industry's top BIM software programs, is built around an architect's design process. The design-oriented BIM focus of Architect allows you to conceptualize and edit your project, while generating drawings and schedule in real time. This added benefit lets you refine construction details without compromising your creative process or scope of work.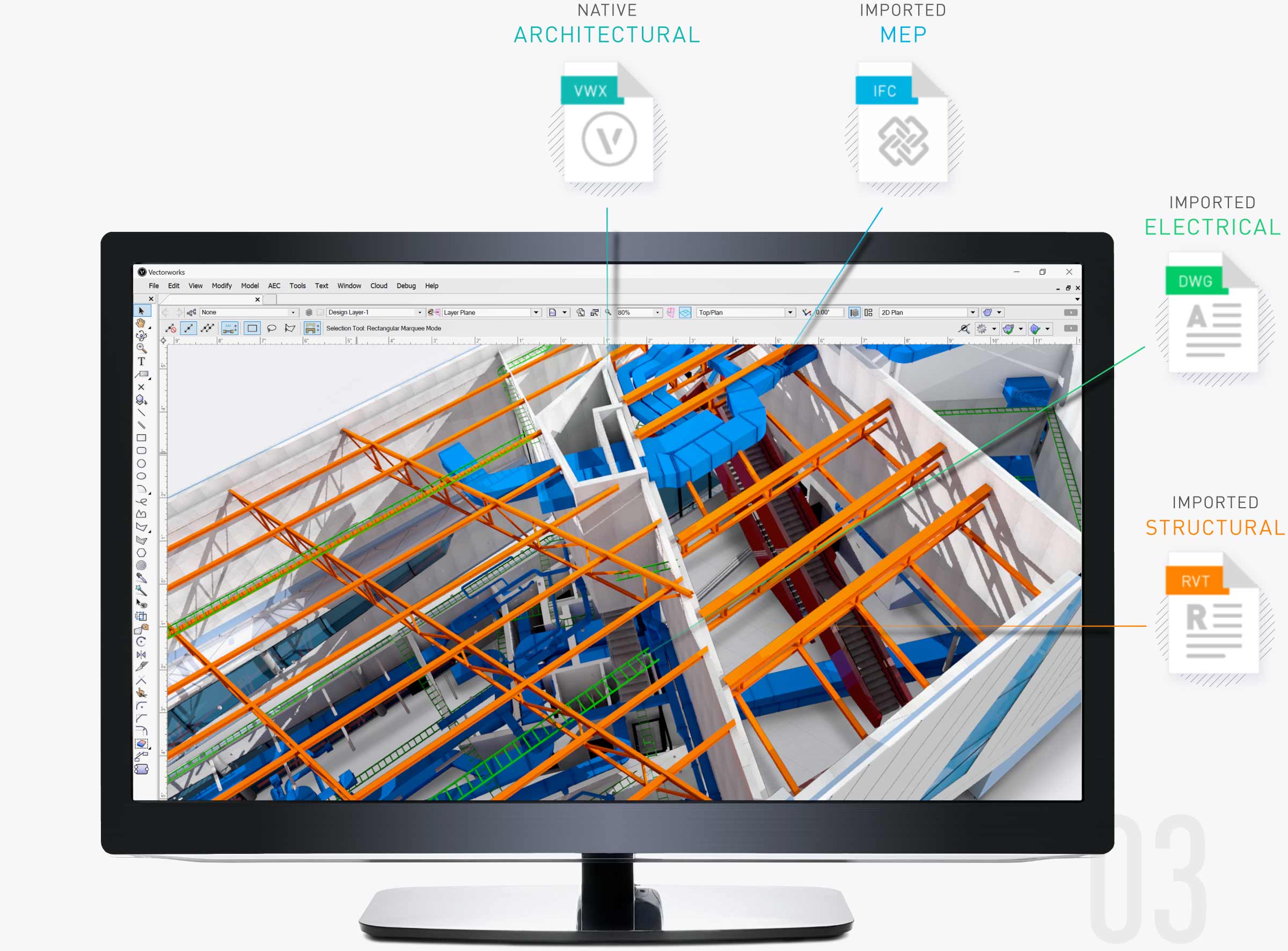 WORK WITH ANYONE
Vectorworks allows you to easily collaborate and share files with colleagues, consultants, and clients. We offer the most default import/export capabilities available, as well as support for openBIM and IFC, and direct links with Revit®, SketchUp®, Rhino®, Photoshop®, and Cinema4D. 
HE ULTIMATE SOFTWARE
FROM SKETCH TO BIM
SKETCH, DRAW, AND MODEL IN A FULLY INTEGRATED BIM WORKFLOW.
THE ULTIMATE SOFTWARE
FOR LANDSCAPE DESIGN
SKETCH, MODEL, AND DOCUMENT ANY SIZE PROJECT.
THE INDUSTRY STANDARD
FOR ENTERTAINMENT
YOUR ALL-IN-ONE SOLUTION FOR DESIGN,DOCUMENTATION, AND PRODUCTION.
IMAGINE. DESIGN. DOCUMENT.
SKETCH, MODEL, AND DOCUMENT ALL YOUR DESIGN IDEAS.
FOR THE DESIGNER WHO NEEDS IT ALL
VECTORWORKS DESIGNER HAS IT ALL